Meet the experts
Here's your chance to see the faces behind the voices who meticulously managing your 1031 exchange.
Gary Gorman, Founder and Managing Partner
Gary Gorman has over 35 years of real estate tax experience. He received his BS degree in Accounting in 1972 from Mankato State University in Minnesota. After receiving his CPA certificate from the State of Minnesota in 1978, Gorman acquired over 10 Years of Big 6 CPA firm experience where he was tax manager with Price Waterhouse & Company.
Since his instructor-in-taxation days for Price Waterhouse & Company and at Oregon State University in Corvallis, Gary has developed and taught numerous continuing education seminars on 1031 exchanges nationwide. His seminars have focused on all aspects of 1031 exchanges, and he is nationally recognized as an expert on complicated exchanges. Mr. Gorman is also a frequent speaker at conferences and real estate symposiums.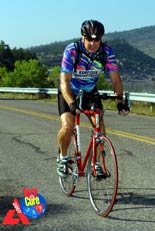 Gary wrote the book on 1031 exchanges, quite literally, as he is the acclaimed author of the popular and definitive 1031 book, Exchanging UP! His articles have been published nationwide, and he has been quoted in a number of publications like The New York Times, The Wall Street Journal, The Chicago Sun-Times, MSNBC Money, Forbes, Bloomberg's Wealth Manager, and has appeared on Fox News. Mr. Gorman wrote the 1031 chapters for Rich Dad's Real Estate Advantages and Rich Dad's Advisors: The Advanced Guide to Real Estate Investing: How to Identify the Hottest Markets and Secure the Best Deals. Gary also wrote the 1031 chapter for Donald Trump's book: Trump: The Best Real Estate Advice I Ever Received: 100 Top Experts Share Their Strategies. Gary is recognized by the Federal Tax Courts as an Expert Witness in 1031 tax issues.
He is the original author of the often imitated, Six Things You Need to Know About 1031 Exchanges, and has developed such revolutionary exchange systems such as 1031Connexions.com, where investors can locate 1031 Realtors in cities across the USA; the popular CD-Rom: Real Estate Investor's Toolbox; the in-demand 1031TaxPak which helps clients report their exchanges; 1031Access which allows clients to see their separate exchange accounts online, and 1031Tee-Shots, e-mail alerts that keep his subscribers up-to-date on frequent developments in 1031 tax law.
Gary lives and works with his beautiful and intelligent wife, business partner and best friend, Debby Gorman, within eyeshot of the majestic Colorado Rocky Mountains at the Denver Tech Center. He loves cycling and playing with his grandkids.
---
Bridget Blevins 
Bridget started working with Gary and Debby Gorman within weeks of moving to Colorado as a teenager from Iowa in 1997. The Gormans tagged her early on as a go-getter and fell in love with her contagious, positive attitude. Bridget always goes the extra mile, whether she's assisting clients, closers or co-workers.
Mastering the business from the ground-up, Bridget has literally worked in every department the 1031 Exchange Experts have offered over the last 20 years. She's acquired extensive knowledge of the Section 1031 tax code from some of the top minds in the industry. She invented and established many of the procedures within the company and has been instrumental in developing and implementing most of the systems and processes being uses at 1031 Exchange Experts', LLC today. In 2015, Gary Gorman invited Bridget to become a Partner at 1031 Exchange Experts', LLC, which she graciously accepted.
 
When she is not assisting clients, realtors and closing agents, Bridget enjoys being busy.  She loves kayaking biking and simply being wherever her husband and kids (Henry 4 and Charley May 18 months) are!  She resides and works in Beautiful NW Arkansas and travels to Colorado on as as needed basis for 1031 Exchange Experts', LLC business.
Advertisement
Most Popular
Most Commented