Exchanging Up!
You worked hard for your money, why not keep it?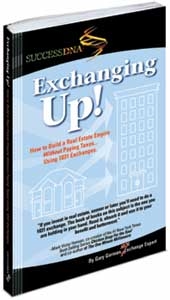 The DEFINITIVE book on Internal Revenue Code Section 1031 -- the section that allows real estate investors to roll what they would have paid in capital gain taxes into their next investment.
Order now! 866-694-0204
---
It's Here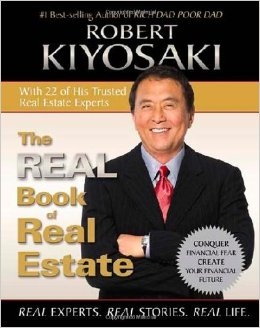 With Gary Gorman on your team, you already have ONE of Robert Kiyosaki's experts working for you. Now get the other 21 on your team with The REAL Book of Real Estate Investing.
Get this book, and read the 1031 chapter by Gary Gorman.
Before I buy or sell a property, I call Gary Gorman. I call Gary before I call a real estate broker.

—Robert Kiyosaki
---
Subject: The Real Book of Real Estate

Gary—

I recently requested an update from Vanguard Press on sales status of The Real Book of Real Estate. Here's what Vanguard Press had to say:  

     The very good news is that we now have over 40,000 copies in print having gone back to press three times. The book is continuing to sell steadily ...It's becoming what we hoped - an evergreen reference book that goes on to sell well, whether it be in an up or down market. The business book buyers at the major chains, by the way, lament the lack of sales of books about real estate (given the economy and the housing situation), but this book has only been steady from its first publication.  
I thought you would appreciate having this information too. We thank you for your part in making this book such a success. It makes us all proud!  

My best, Jan
Advertisement
Most Popular
Most Commented