You are here
1031 News This Week
› 1031 Exchange Deadline Relief Due to Hurricane Ian › 1031 Exchange Deadline Relief Due to Hurricane Ian
1031 Exchange Deadline Relief Due to Hurricane Ian
Error message
Deprecated function: The each() function is deprecated. This message will be suppressed on further calls in _taxonomy_menu_trails_menu_breadcrumb_alter() (line 436 of /home/expert1031/public_html/sites/all/modules/taxonomy_menu_trails/taxonomy_menu_trails.inc).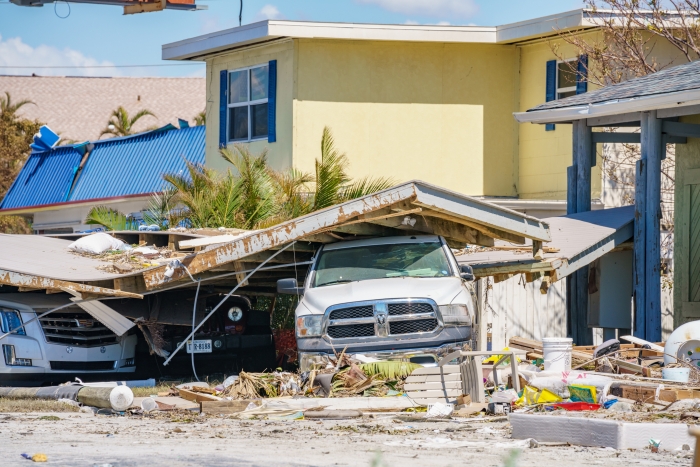 The IRS has granted special relief for taxpayers whose exchange was impacted by Hurricane Ian. If you are doing a 1031 exchange anywhere in the State of Florida on property that you sold, bought or are buying, or you live in the State of Florida, the IRS has automatically extended your 1031 deadlines. After the closing of the sale of your old property, IRS law requires that within 45 days you give the agent handling your exchange a list of properties you might buy to complete your exchange, and then requires that you complete the purchase of at least one of those properties within 180 days. The Disaster Relief extends these deadlines.
The IRS's Disaster Relief notice, in conjunction with their Revenue Procedure 2018-58, gives taxpayers two optional reliefs to their exchange deadlines. The first option automatically extends any 45-day deadline, or 180-day deadline, to February 15, 2023. If you choose this option, it applies regardless of whether you sold your old property before or after September 23, 2022 (the date of the disaster).
The second option is available only if you closed the sale of your old property before the date of the disaster on September 23. If you choose this option and the 45-day identification date, or the 180-day replacement date falls on or after the September disaster date, that identification/replacement date is extended to the longer of 120 days from such deadline, or the general postponement date of February 15, 2023.
These rules apply to taxpayers who reside in the State of Florida, as well as owning property that was sold or is being bought in the State of Florida. Since these rules are complicated and everyone's situation is different, if you were affected by Hurricane Ian, we encourage you to contact your qualified intermediary as soon as possible.
Photo 257964677 / Hurricane Ian © Felix Mizioznikov | Dreamstime.com
Advertisement
1031 Resources
Most Popular
Most Commented